20 Best Valentine's Gifts
Show Menu

Best Valentine's Gifts
FOR HIM | FOR HER
Make this the most memorable Valentine's Day yet. Whether you're looking for something exciting to give as a gift or just a special treat for yourself on the most romantic day of the year, you'll find them here on this list of dazzling products.
FOR HER
SEXY MAKEUP
2. Sigma Beauty Best Of Sigma Brush Set 7pcs (Rs .6708.50)
Every makeup junkie needs good brushes to pull off their signature looks, and Sigma offers some of the best in the business. This set comes with brushes to create a sultry smoky eye, with precision-tipped brushes to get that crease just right.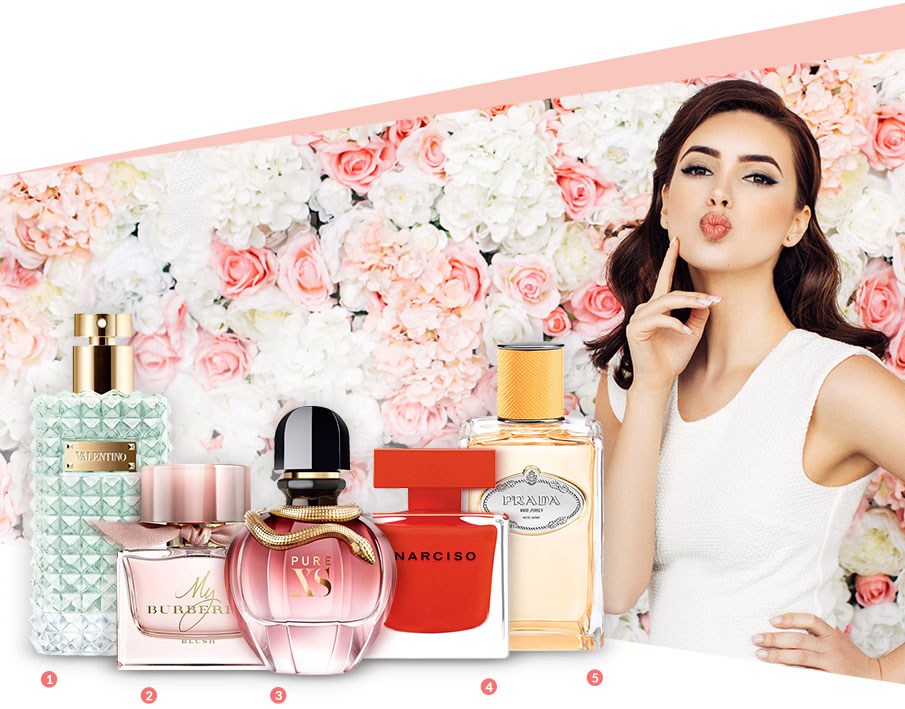 SENSUOUS PERFUMES
2. Burberry My Burberry Blush EDP 90ml/3oz (Rs .7441.50)
If the name reminds you of the first blush of spring, that's because the juicy pomegranate note and wisteria and rose make this a fun, flirty floral that's guaranteed to get the wearer noticed. This fresh spicy scent creates a pocket of sophistication and lasts hours even on a single spritz.
3. Paco Rabanne Pure XS EDP 80ml/2.7oz (Rs .7625.00)
We're bewitched by the bottle and it's exotic, erotic vibes, with a snake artistically draped around the neck to evoke risk and danger. This sweet, candied vanilla scent starts with a burst of popcorn, followed by musk mallow and ylang ylang, making it a fun dessert scent that soon deepens into something more.
4. Narciso Rodriguez Narciso Rouge EDP 90ml/3oz
Bold and brimming with mysterious allure, this crimson bottle is everything a lady could want on Valentine's Day. With notes of musk, tonka bean, and rose at the forefront, it's guaranteed to bring out a woman's fiery and sensuous side.
FOR HIM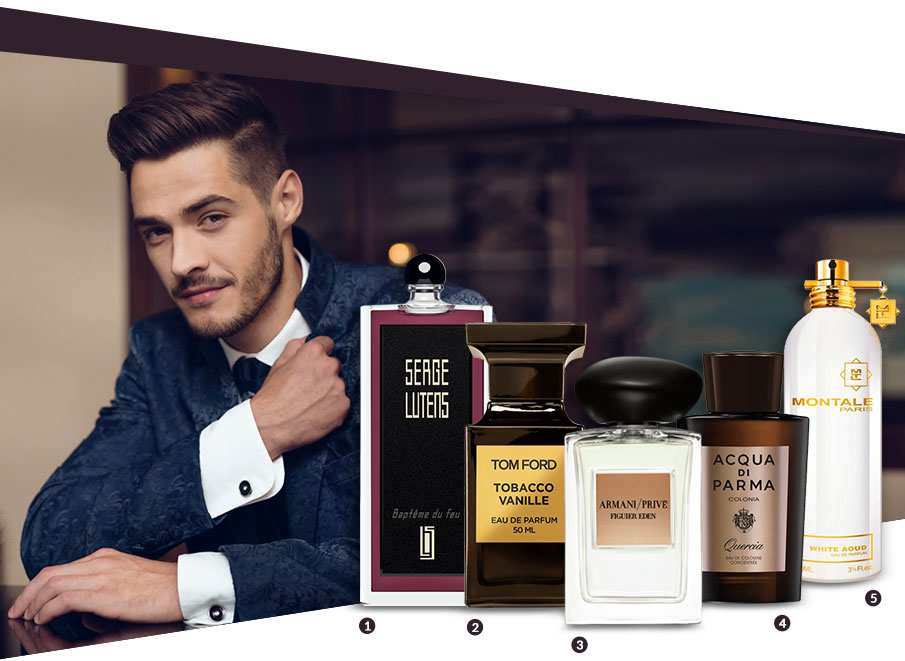 MAGNETIC FRAGRANCES
2. Tom Ford Private Blend Tobacco Vanille EDP 50ml/1.7oz (Rs .16166.00)
This scent became an instant classic when it hit the market, and one spray will tell you why. It's a powerful, knock-your-socks-off fragrance overflowing with tobacco, boozy vanilla, cacao, and spices. Perfect for the man who wants the world to know he's arrived and isn't afraid to make a statement.
5. Montale White Aoud EDP 50ml/1.7oz (Rs .4362.50)
For the man who loves balsamic, oriental heavyweights, look no further. This spice-heavy fragrance opens with a sharp blast of agarwood and saffron, eventually backing off to allow rose and vanilla onto the stage. Oud lovers will adore it.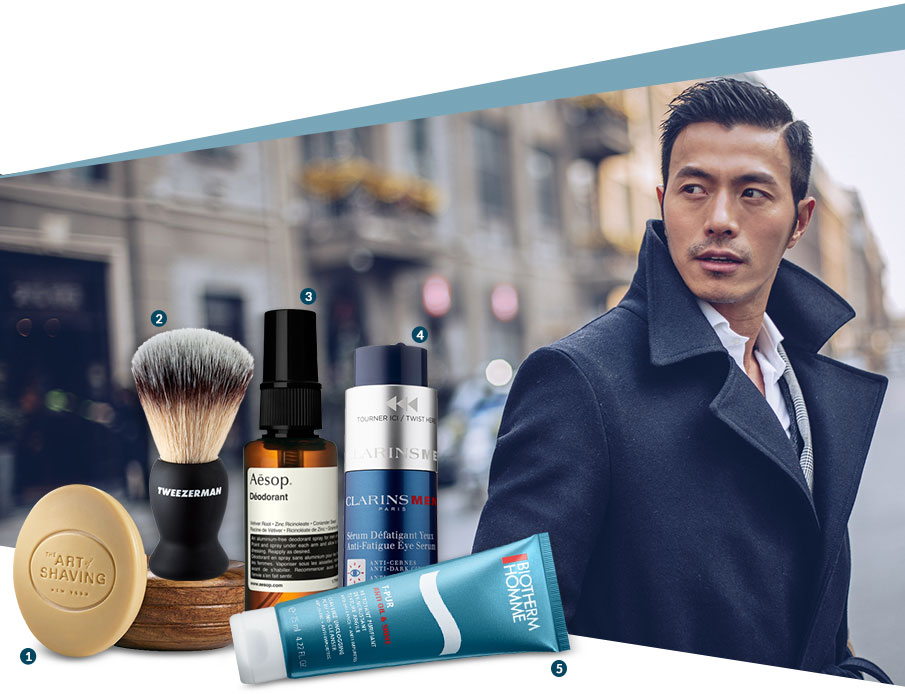 ESSENTIAL SKINCARE
2. Tweezerman Deluxe Shaving Brush (Rs .2529.50)
Nothing can replace a premium shaving brush, which is why this product is made from 100% badger hair. If he's looking for something to liven up his morning routine, gift him with this bad boy for a more luxurious shaving experience.
3. Aesop Deodorant (Rs .3299.50)
This natural and chemical-free deodorant is uses zinc ricinoleate and a blend of essential oils to keep you fresh all day long. Suitable for even sensitive skin, and formulated with a unisex fragrance, it's no wonder this bestseller is a fan favourite.
4. Clarins Men Anti-Fatigue Eye Serum (Rs .2676.00)
The fastest way to look well-rested is to banish puffy, swollen eyes. With this product, energizing the eye area is incredibly easy. Simply apply before bed in order to wake up to a refreshed, rejuvenated complexion.
SEXY MAKEUP
---
SENSUOUS PERFUMES
---
MAGNETIC FRAGRANCES
---
ESSENTIAL SKINCARE
---